Healthcare Communications Solutions
Austco makes sophisticated nurse call systems, enterprise reporting and analytics tools, and industry-leading software applications for caregivers and clinical staff.
Built-in RTLS
Austco now offers features previously only available with 3rd-party RTLS systems. No middleware or 3rd-party hardware required.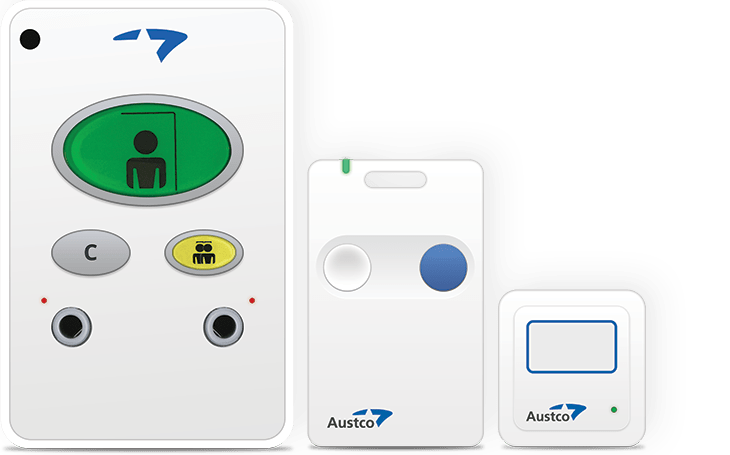 The most advanced nurse call system in the world
Tacera is an IP-based nurse call system and sophisticated communications platform that can be tailored to meet the needs of any healthcare facility.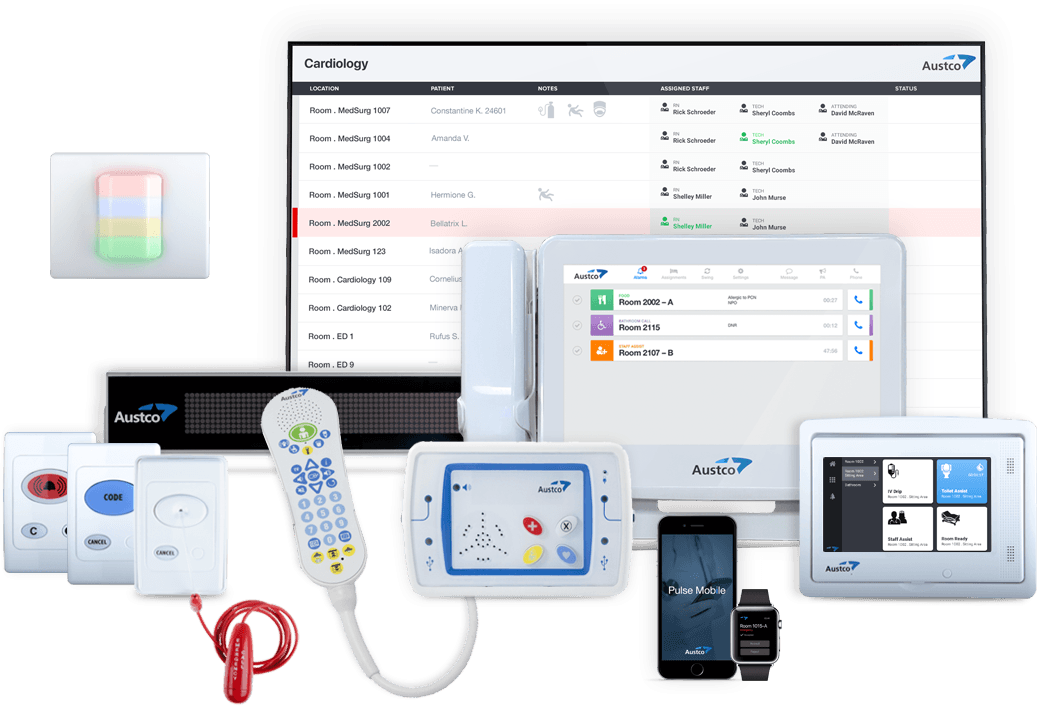 Simplified workflow
Our touchscreen station enables healthcare facilities to streamline their workflow communication processes.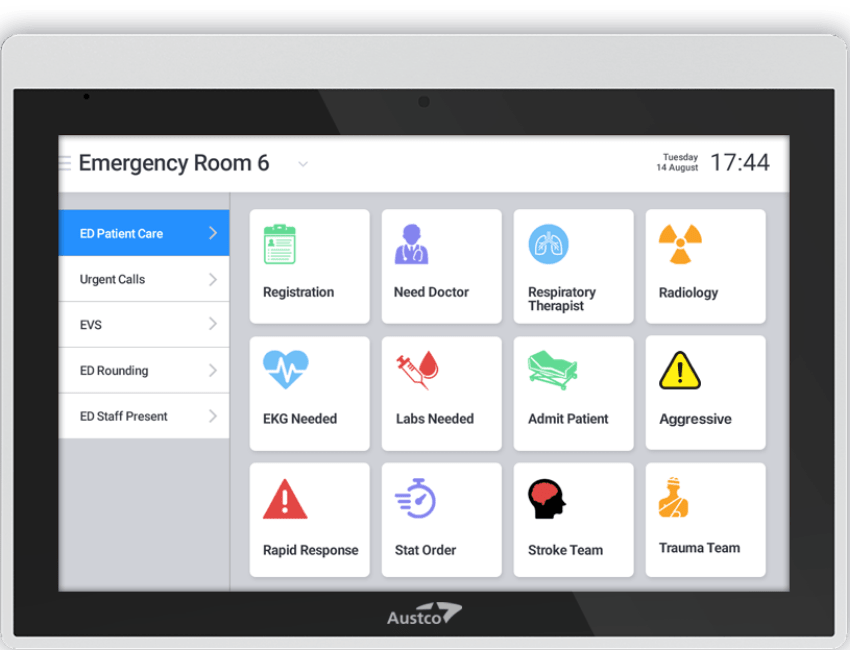 True enterprise reporting
Austco's reporting and analytics platform can aggregate nurse call data from multiple buildings and regions.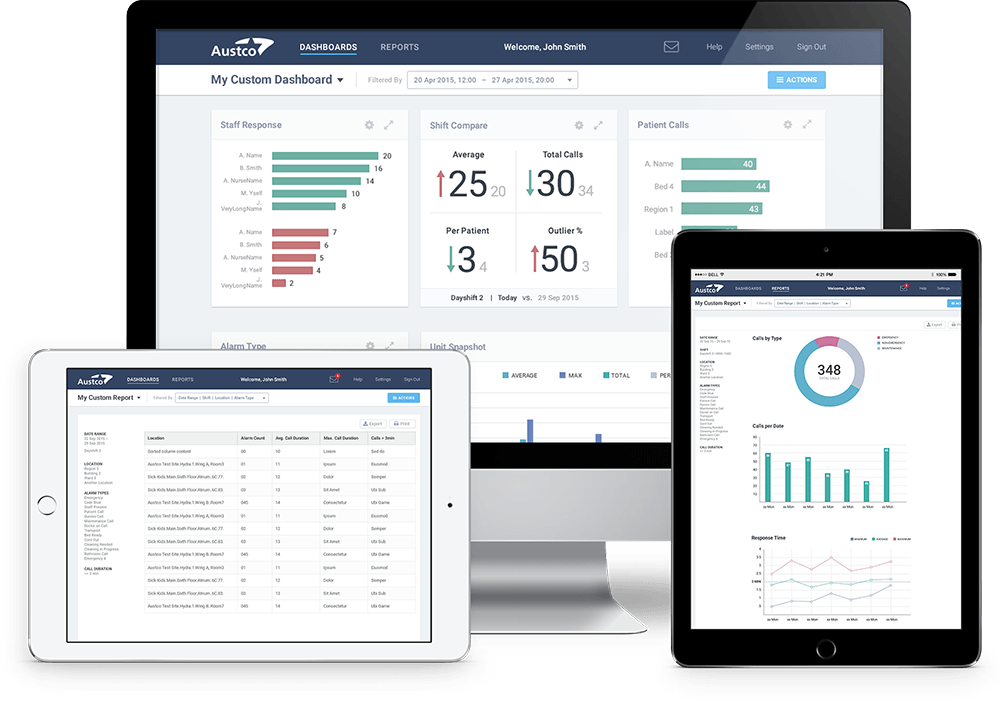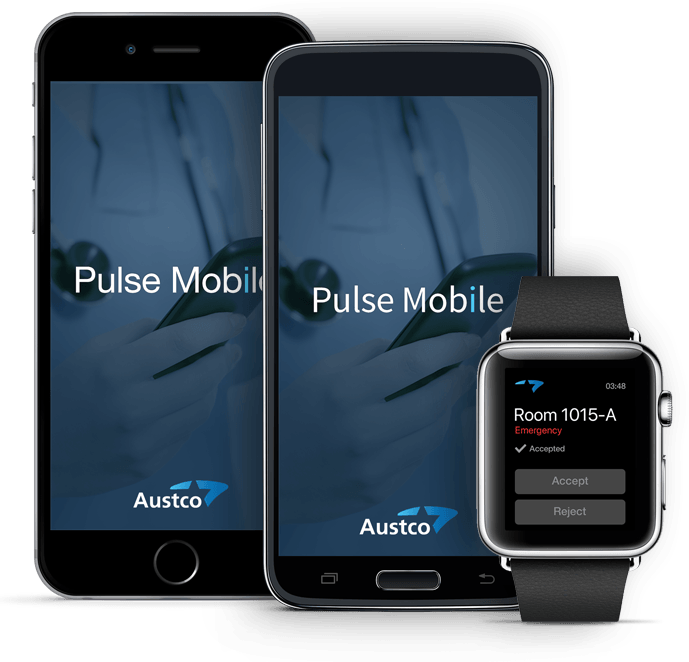 Pulse Mobile

Your alarms, on your phone

Austco's native mobile app provides alarm management, virtual workflow, and VOIP phone calling.
Improve patient satisfaction scores
A nurse call system directly and indirectly contributes to overall patient satisfaction.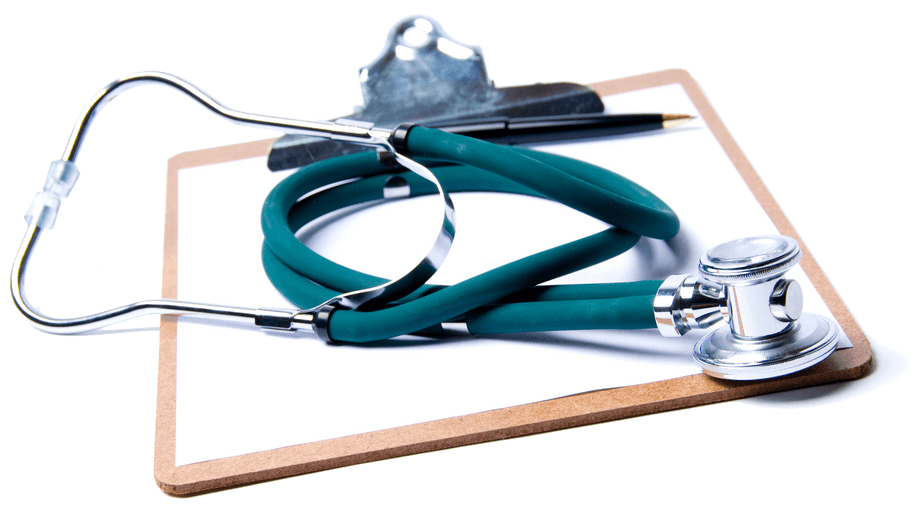 What is IP Nurse Call?
Why does it matter whether your solution is fully IP? It affects integrations, compatibility, and future-proofs your investment.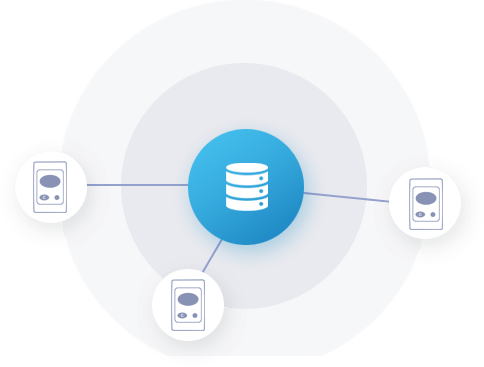 About Austco
Founded in 1986, Austco is a leading global provider of nurse call communication technology and software solutions.